Welcome to Hush Beauty Hitchin
Hush Beauty is located in the market town of Hitchin, Hertfordshire.

We are dedicated to delivering the finest beauty therapies in a warm, friendly and inviting atmosphere where the most important consideration is "you". We are committed to delivering the highest standard of service and our focus is identifying your individual needs and delivering personalised treatments to ensure you get the most out of your experience.

Talk to us now and let us show you what can be achieved with just a little bit of.... Hush.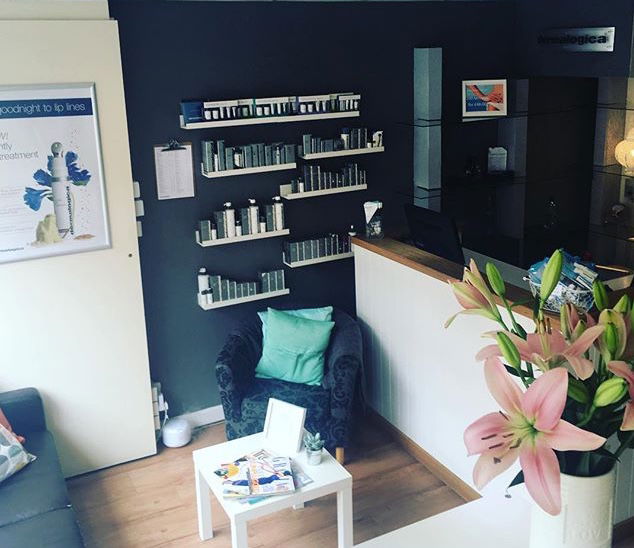 Ultra Sun Power Tower

200 WATT / 48 Tubes Fast Tan:

-
Ultra Sun laydown

48 Tubes Fast Tan with the option to have intense face tanning.:

-
It is a common known fact that when the sun shines we feel better about ourselves, happier and more active.

There are many health benefits associated with responsible UV tanning other than just giving your body a healthy colour:

-
Receive Vitamin D!

Responsible tanning increases your natural level of vitamin D, which is produced when your skin is exposed to ultraviolet light. Vitamin D s proven to offer protection against inflammatory Bowel Disorders (IBD) and according to scientists reduces the risk of developing Diabetes and Multiple Sclerosis:

-
St Tropez Spray Tan

St Tropez Spray Tanning:

- For that natural golden look
Fabulous service, gorgeous attentive ladies, lovely experience. Eyelashes are fabulous ❤️ I will be back and recommend to friends Colleen x

Colleen:

.
Excellent, just what was required after a couple of weeks cycling to work for the first time in a long time

Matt:

.
Chloe was calm and explained the treatments and it totally cleared my headache of 3 days' duration, and my back pain really eased up. Very happy!

Helen:

.
Great service, very friendly staff. The environment during my facial was extremely relaxing. Good value for money too!

Samantha:

.
I booked on the offer of having my eye lashes done. I have never had this down before and had no clue what I wanted them too look. Cara advised me and talked me through the finished result. Well I am so unbelievably chuffed with them, they look natural and fabulous. I love them and now will be keeping them and having the infills done as and when required! Thank you Cara. One very happy customer, as per when ever I come in the salon!! Caroline xx

Caroline:

.
Just want to say many thanks to the Hush Beauty team for making me feel comfortable enough to finally have the first facial I have ever had in my life! I have sensitive skin so have been very reluctant to try a facial before now. However the team & especially Chloe, who gave me my facial, have helped me to feel that it would be okay & relaxing, too! Wonderful Chloe patiently listened to my worries & really took these into consideration. She gave me an excellent facial, which left my face feeling soft & smooth! I was very pleased with the results. And it was relaxing, too! So, thank you ever so much, Chloe & Hush! :-)

Latchmin:

.
Thank you Maria for my eyelash infills, I nearly feel asleep I was so relaxed!

Katie:

.